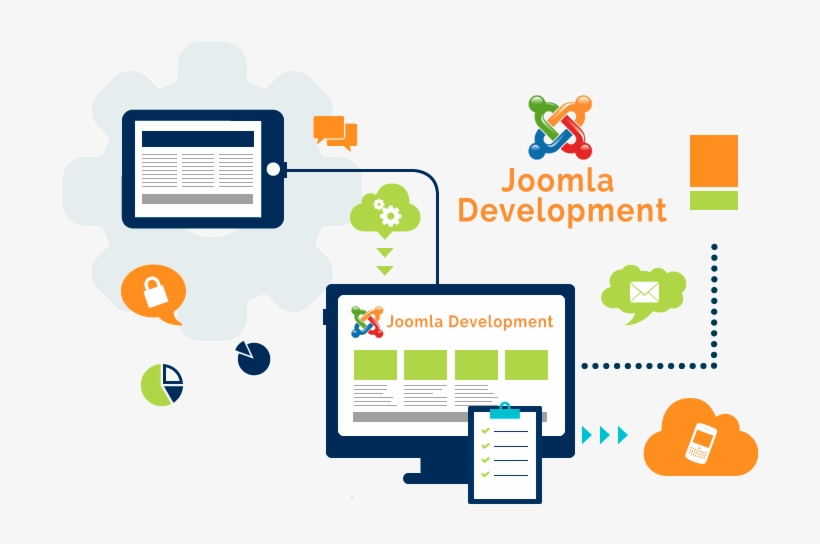 Completed Project 300+
Ongoing Projects 16+
Deliver this month: 7+
Maintenance & Support 17 Projects Ongoing
Joomla is a very user friendly and easy to use website site builder and CMS (Content Management System) which enables you to develop update and easily manage your website content. With this CMS any website will function flawlessly, and we mention this is because there are many customers who have experience with Joomla. As a result we do provide professional and flawless services related to the Joomla platform.
The Joomla CMS offers its users thousands of customizable features and caters to almost every requirement that a customer can have. As a result of this Joomla is suitable for almost every kind of website available today.
Amazing Feature of Joomla:Joomla is a very widely used CMS with over 30 million users worldwide, and as a result of this there is plenty of support available for the CMS. Joomla is compatible with programming software's such as HTML and PHP and others as well, making this a convenient and effective means of hosting your website content.

There are various Joomla templates that aid in the development of a very professional website. It is easy to install and work with regardless of the supporting software. It is very compatible with various necessary extensions, and as a result any user can bring about very specific and customized functionality to their websites. Joomla also makes tracking all your content online very easy and organized, which helps greatly when it comes to the SEO optimization of your website.

Why you should choose
IM Web Pros team
As a team of professional website developers and designers, we offer customers with the most advanced and sophisticated services available. We are a team of thorough professionals each with mastery over his individual domain, and as a result we are able to provide our customers with solutions that are second to none. In addition to this when it comes to Joomla especially, our team is more than capable of handling any challenge our customers throw at us, and come through with flying colors. If you have a job and require assistance with Joomla this is the place to be.

Complete
Support
The IM Web Pros team ensures that after the completion of a job, the client has our full support to ensure that they are able to use the program, software, application, or website and we ensure that they have all the necessary assistance to do so.
Dedicated
Developers
At IM Web Pros We have a team of dedicated developers who are most experienced when it comes to working with joomla and who are capable of delivering various solutions to clients around the world within very short time frames.
Affordable
Prices
Development prices can be very expensive if you are looking to make a website or other software programs. However, at IM Web Proswe are aware that most customers are looking for quality services and within the budget they have, and this is what we provide them with.
Timely
Delivery
Every client wants their projects and jobs to be completed on time, and we at At IM Web Pros are a professional team who are well aware of this. As a result of our professionalism and commitment toward client satisfaction we ensure that we always deliver on time and before deadlines.
IM developed my iOS and android game Zorbie Run and developed a custom e-commerce application for my company. IM was a great company to work with and did a great job on both of the tasks I gave to them.
IM Web Pros have worked on several projects for many of my restaurants, from graphic design and marketing to web design. IM does an amazing job on everything they do and you can tell the take pride in what they do.
I have been with a lot of marketing companies before and not one has even come close to the results I receive from IM Web Pros.